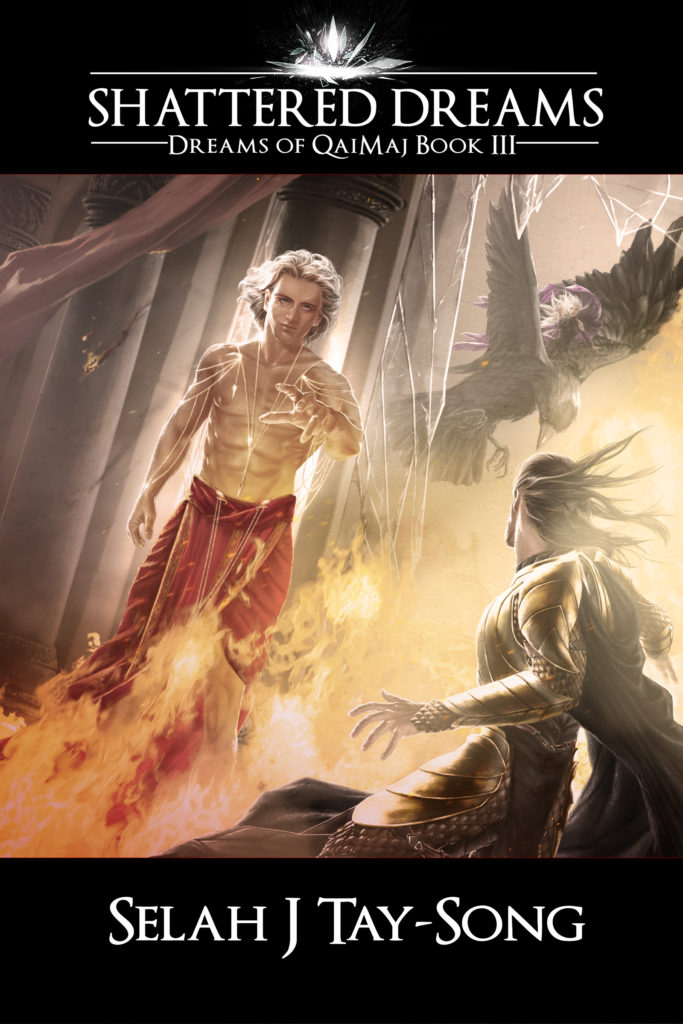 The tale of QaiMaj continues . . .
Stasia, once queen of Iskalon, now High Councilor of Peace Street, prepares for siege under the watchful eyes of the tyrannical Svardark dynasty. She orders the gates to Peace Street sealed, and no longer forces humans to make dangerous forays to the fields surrounding the city. She hopes this bold move will force the Svardark out from behind legions of Dhuciri soldiers and into peace negotiations.
In response, Stasia's uncle, half-turned into a Dhuciri, arrives at the gates of Peace Street with an ultimatum from Connault Svardark: the humans must return to the fields, or Peace Street will be destroyed. Desperate to save her uncle and end the war, driven by a prophetic Dream, Stasia seizes an opportunity to assassinate Connault in his own tower. Her strike will take her far from Peace Street, shatter her completely, and rebuild her image of QaiMaj, the Svardark, and her own destiny in . . .
Shattered Dreams
Dreams of QaiMaj: Book III