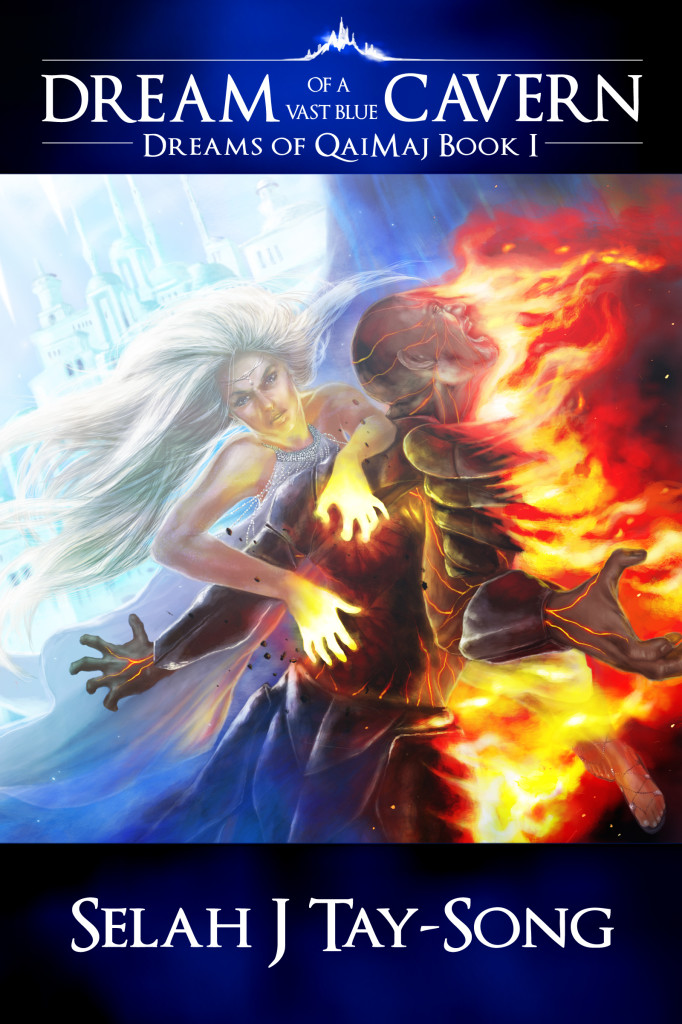 Purchase from:
The tale of QaiMaj begins here.
War tears apart Iskalon, a cavernous world of ice, when Dynat, the half-mad King of Chraun marshals his powerful fire warriors.
His orders: "Make Iskalon burn forever."
In the aftermath of war, Princess Stasia of Iskalon tries to keep the remnants of her kingdom intact. Her only hope is in a prophetic Dream that may lead her to a new home for her people. When Stasia desperately searches for magic strength in the inferno of Chraun, she learns that she can do the impossible—draw magic from both lava and ice. Using the power of fire, she might just find the vast blue cavern of her Dreams, and change the destiny of both Chraun and Iskalon forever in . . .
Dream of a Vast Blue Cavern
Dreams of QaiMaj, Book I
Praise for Dream of a Vast Blue Cavern:
"I'd recommend this book to anyone who likes a good story!" JOANNAH MILEY, AUTHOR: THE IMMORTAL GAME
"In one word, brilliant." SAMUEL ALEXANDER, AUTHOR: SALINOR
"A poetic and visual story exploring good vs evil, and the gray area in-between." JESIKAH SUNDIN, AUTHOR: LEGACY: BOOK ONE OF THE BIODOME CHRONICLES
"Tay-Song has created a world of magic and wonder, hope and terror, to envelope any fantasy reader." ROBERT L. SLATER, AUTHOR: ALL IS SILENCE
"I love high fantasy and this is a great example of the genre. I was swept away by the story, enchanted by the intricate world created by the author, and caught up in the struggles of the characters. There was only one problem. It ended!" AMANDA JUNE HAGARTY, AUTHOR: CLEAN SLATE
If you've read the book, please write me a review and/or drop me a line and let me know what you think!