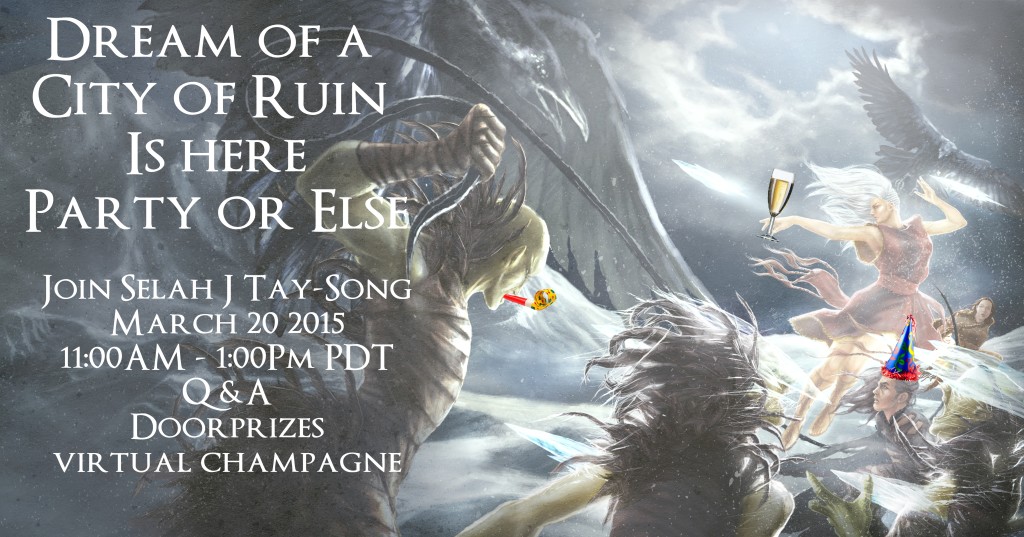 Join me for a virtual launch party on Facebook to celebrate the release of Dream of a City of Ruin! March 20th, 11 AM to 1 PM. Click the image above to join this event.
Blog Tour
These lovely blogs are hosting me today to discuss writing and reading epic fantasy! Head on over to learn more about why I write what I write!
Stalking Fiction Guest Post: Writing to Read
Dogpatch Writers Collective Guest Post: Just Me and My Personalities
Jesikah Sundin's Blog Guest Post: An Oasis in the Wasteland
Deeply Shallow Blog: Why I Read (and Write) Fantasy
Giveaways
I'm running two Goodreads Giveaways this weekend in honor of the release of Dream of a City of Ruin!
Dream of a Vast Blue Cavern on sale 99¢ Friday March 20th only!
If you haven't read book one yet, it's a great time to get started! Kindle version available here for 99¢ today only!